Last week I traveled to Fort Lauderdale for business. I travel fairly frequently now, and you may have read the post I wrote recently on travel electric guitars. I had been torn between getting the Strobel and the Stewart, but Stewart was having availability issues. Plus, since I go to Florida fairly often, I could visit Russ's shop up in Boca Raton as see where these cool guitars come from. So that settled that.
Russ used to travel for business a lot, too–which is how he came up with the idea for the Rambler. If you travel frequently for business, you are going to want something that will fit in your carry on, and the Rambler is one of the few guitars out there that will do that.
Russ has a small workshop in Boca Raton, Florida. He currently offers three models: the hand-built Rambler Custom which he builds himself in his shop to your specifications, the Ramber Classic, which he has built to his specifications in Asia, and the Rambler Bass. However, he is adding a "Strat" style Strobel to the mix for the single coil fans. Here he is playing the "Strat" style Rambler, and yes, it really has that true Strat squawk.
I plan to publish a more thorough review with sound clips and how the disassembly and re-assembly works. But for now enjoy more pics of his shop and guitars after the jump! Oh, and be sure to check out StrobelGuitars.com!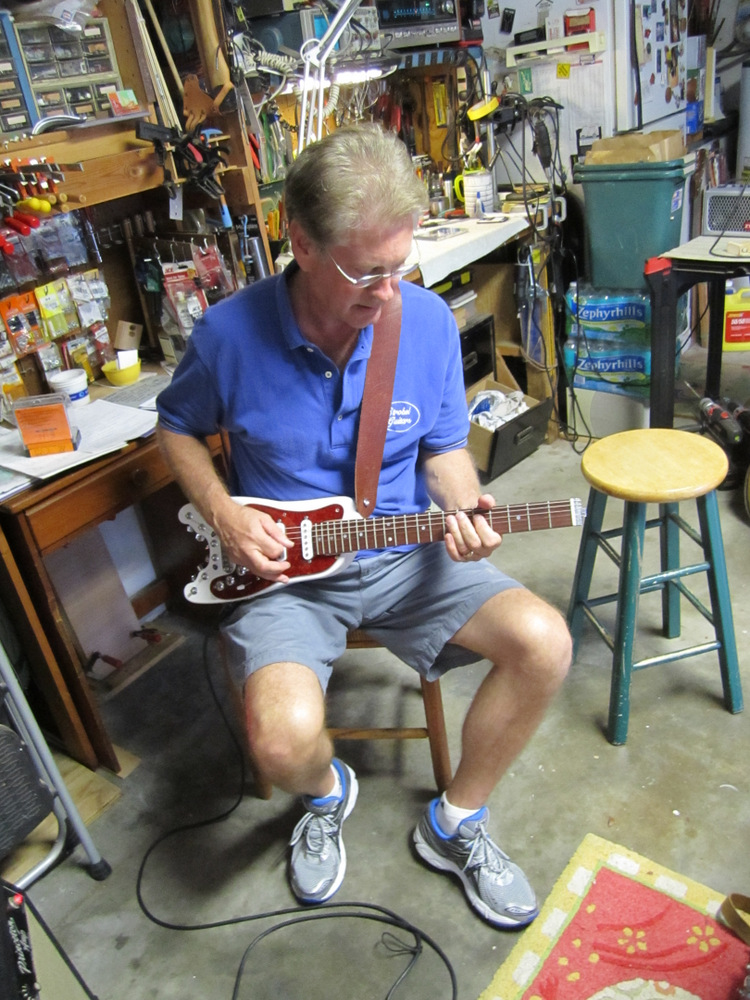 From left to right: Rambler Custom, Rambler Bass, and the Rambler Classic that I took home.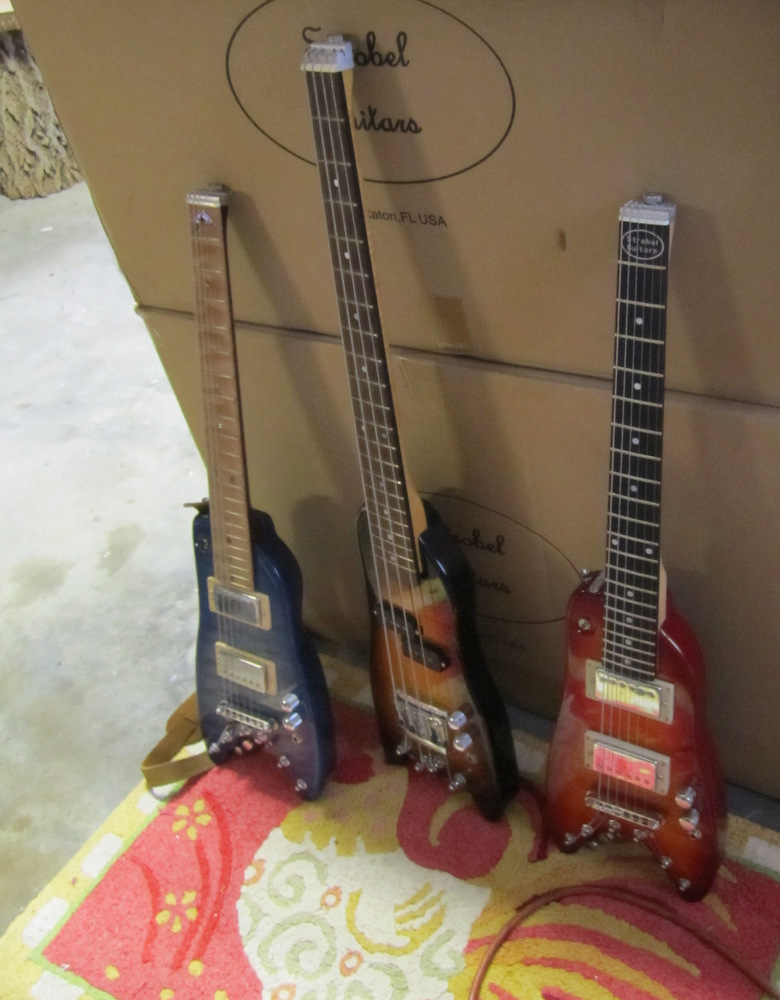 This is one of the new "Strat" style models.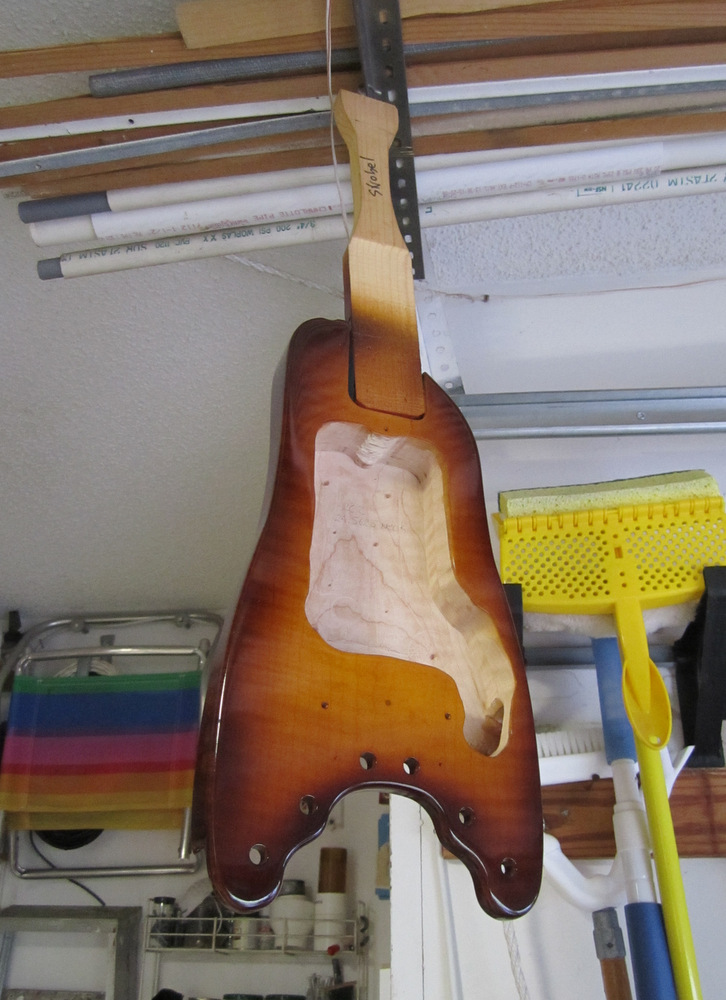 Here's a bad iPhone pic of my new Rambler Classic on the bed in my hotel.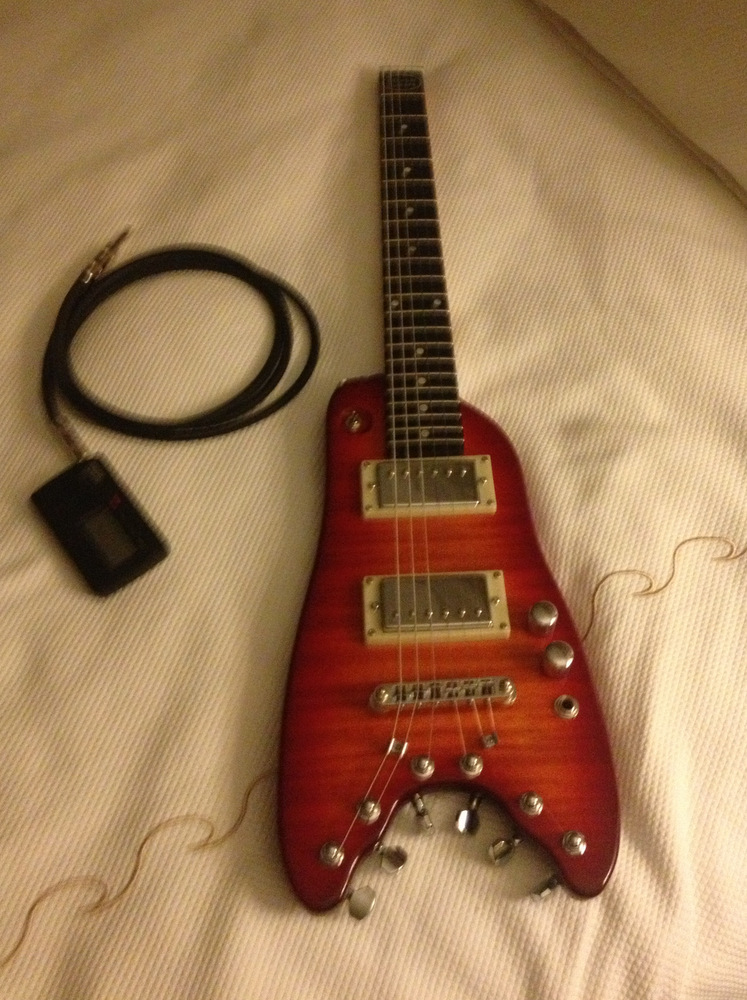 And here's the case, which easily fit into the airplane overhead compartment (I was expecting some sort of drama going through security, but nothing happened). Next business trip I will break it down and put it into my luggage.